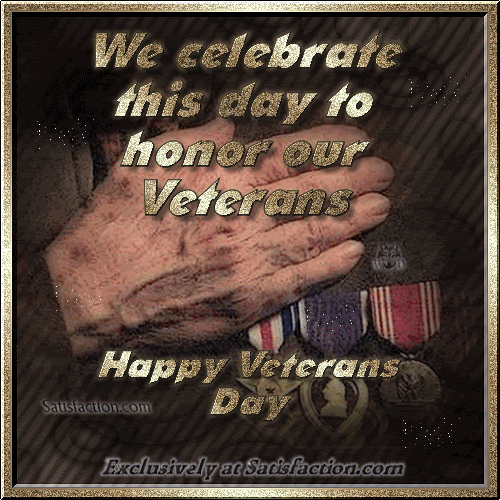 Free Comments and Graphics
Dear Lord, I thank you for each and every military service person, especially for the veterans and their families, for their commitment, dedication, and honor. Please protect our troops and keep them and their families well, and bring them home safely. Thank you for every one who has given his or her life for freedom. Amen.
Veterans, I thank you for your sacrificial service so that we can enjoy our freedoms and quality of life in the most blessed nation in the world! God bless each of you richly!
Remember to stop and thank a military veteran.